There is lots going on at Brownie Scraps right now, you still have time to finish up the Winterpalooza challenges and trade in your stamps for the adorable collab kit!
Bethany of Scrappin' Daisies and I are hosting the March Brownie Addiction and you do not want to miss out!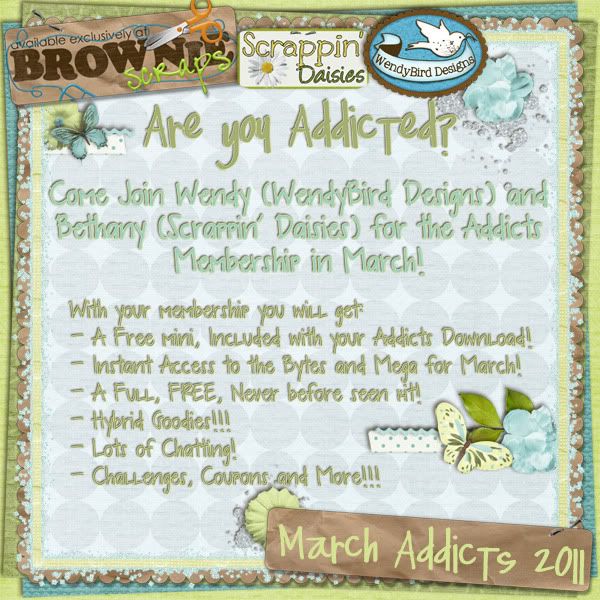 You will get a Mega kit and the add-on Bytes, a free full kit, a mini kit, hybrid templates, exclusive coupons, lots of chatting, exclusive challenges with prizes…all for just $7 if you purchase in February!
And our own Ramona the Pest is being seen all over digi-land!
Check her out here at Persnickity Prints and here at DigiScrapAddicts!
She's got lots going on at her blog too – a free template, word art freebies, coupons – don't miss out!
Her featured kit this week is Olivia and it is adorable!
I have a FREE hybrid printable for you using Olivia, too!
This cute little purse is perfect for your girly girl to carry around little treasures or for you to give a small gift!
Full assembly instructions are included. This is my first time using the Pay with a Tweet/Facebook program, so I hope it goes smoothly! Just click on the icon for which post you'd like to do, post it, then you'll get the download link.