Wow it's been a whirlwind week and I'm just trying to keep up! ;)
First off, as I'm sure you seen, tomorrow is International Scrapbooking Day, so that means that we have a whole weekend of celebrating and shopping! There are amazing sales all over the digital world, and I know my paypal account will be getting a workout!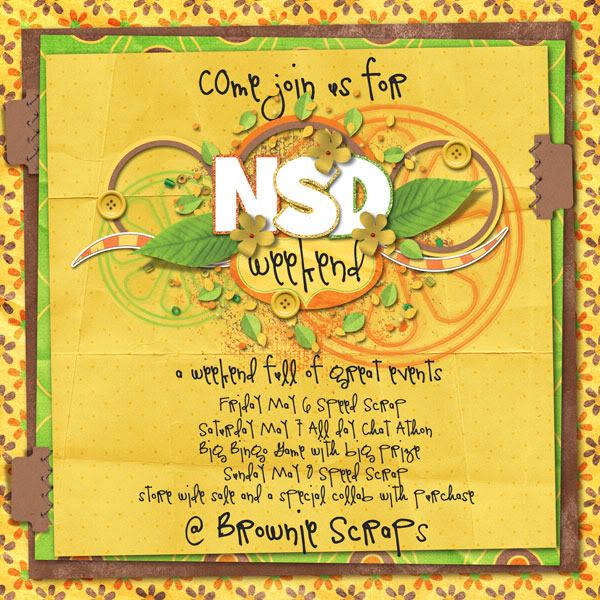 At Brownie Scraps, we're having a store-wide sale - (almost) everything is 25% off!
Join us for a weekend full of fun:
*Speed Scrap Friday night
*All Day Chat-a-thon Saturday
*Big Bingo Game with Big Prizes Saturday night
*Speed Scrap Sunday night
*all events happening in the Chat Room!
Plus, with any $5 purchase this weekend, you get a special limited edition collab for FREE!
I also have some exciting news! I am a Guest Designer at 9th & Bloom for the month of May!
My big debut is today, just in time for the iNSD sales and fun!
Here's the collab you get with $10 purchase!
Have fun shopping and I hope to chat with you tomorrow at Brownie Scraps!