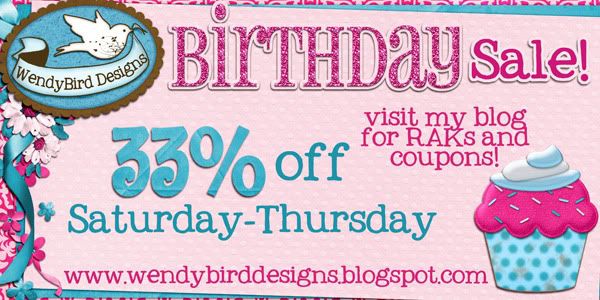 My birthday is in a few days and to celebrate, I'm having a sale! For 6 days, my store is 33% off!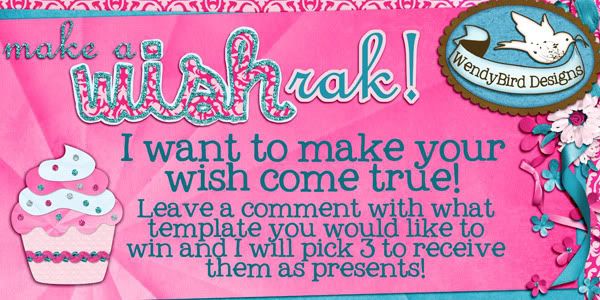 I want to make your wish come true! Leave a comment with what template you would like to win and I will pick 3 people to receive them as presents! I will pick at random times – anytime between now and Thursday!
Check back here and on my Facebook Page for more chances to win, coupons and other goodies!