Don't you just love my blog makeover! Ramona the Pest did a fabulous job with my blog and she made me blinkies too, I was long overdue!
If I see you sporting my blinkie, you could get RAK'd! :)
Today is November 1st and that means that the new challenges are up at Brownie Scraps!
Check out the template that you can get for FREE to use for this month's Hybrid Challenge!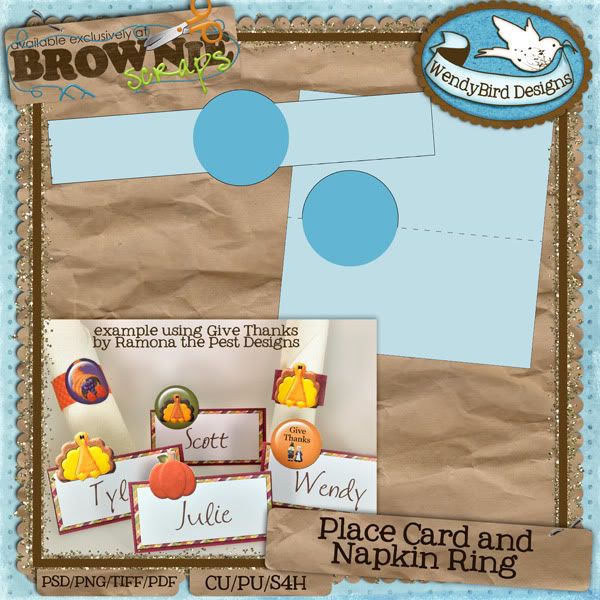 See
HERE
for more info
While I'm amazed that the year is almost over, I am very much looking forward to Thanksgiving. It has always been my favorite holiday - I love the time with family, the laughing and the fun that we always have - without all the stress and expectation of Christmas. I am especially looking forward to this Thanksgiving because my sister, BIL and 2 nephews will be in town!
And after Thanksgiving comes Christmas... I am starting to work on some special Christmas templates and will start releasing them in the next couple of weeks!