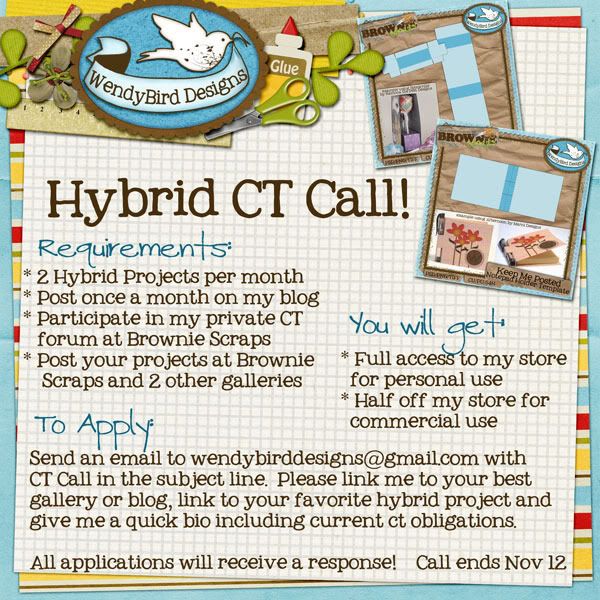 I am having a Hybrid CT Call!
Requirements:
* 2 Hybrid Projects per month
* Post once a month on my blog
* Participate in my private CT forum at Brownie Scraps
* Post your projects at Brownie Scraps and 2 other galleries
You will get:
* Full access to my store for personal use
* Half off my store for commercial use
To Apply:
Send an email to wendybirddesigns at gmail dot com with CT Call in the subject line.
Please link me to your best gallery or blog, link to your favorite hybrid project
and give me a quick bio including current ct obligations.
All applications will receive a response!
Call ends Nov. 12