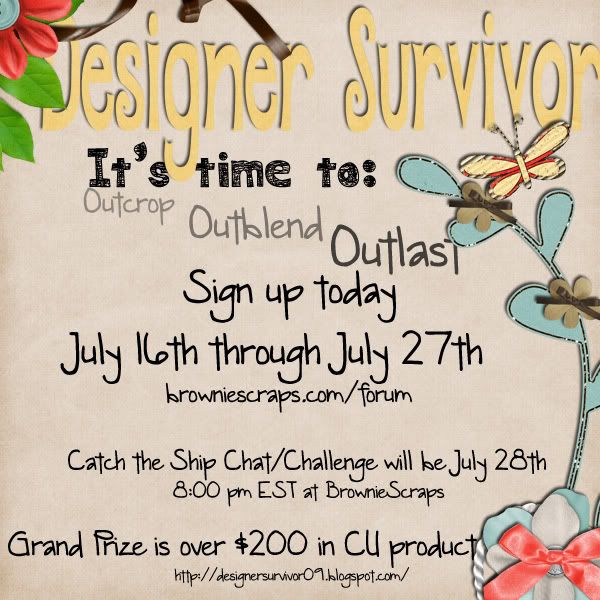 Sign up TODAY to be part of Designer Survivor 2010! This Challenge will begin with our 'Catch the Ship' Challenge on July 28th and will go through the beginning of September! There will be LOTS of FUN to be had :) The prizes (yes I said PRIZES) in the end will be awesome, you don't want to miss your chance to win them!
If you are interested in signing up for Designer Survivor 2010 Please send an e-mail to:
Survivor @ browniescraps .com (without the spaces)
~ With your Name, an e-mail address to contact you at, a little something about yourself and if you have a store where you sell at! If you don't sell kits or have a store, no worries, you are still MORE than welcome to join in the fun!!!